Ultimate Supreme
Our Precious Formula for Timeless Beauty
ULTIMATE SUPREME is the highly effective anti-aging care from Doctor Eckstein®. We combine the most current research with precious and effective active ingredients to create luxurious skin care products. The products in this line are extremely well tolerated and the perfect answer to the needs of demanding and mature skin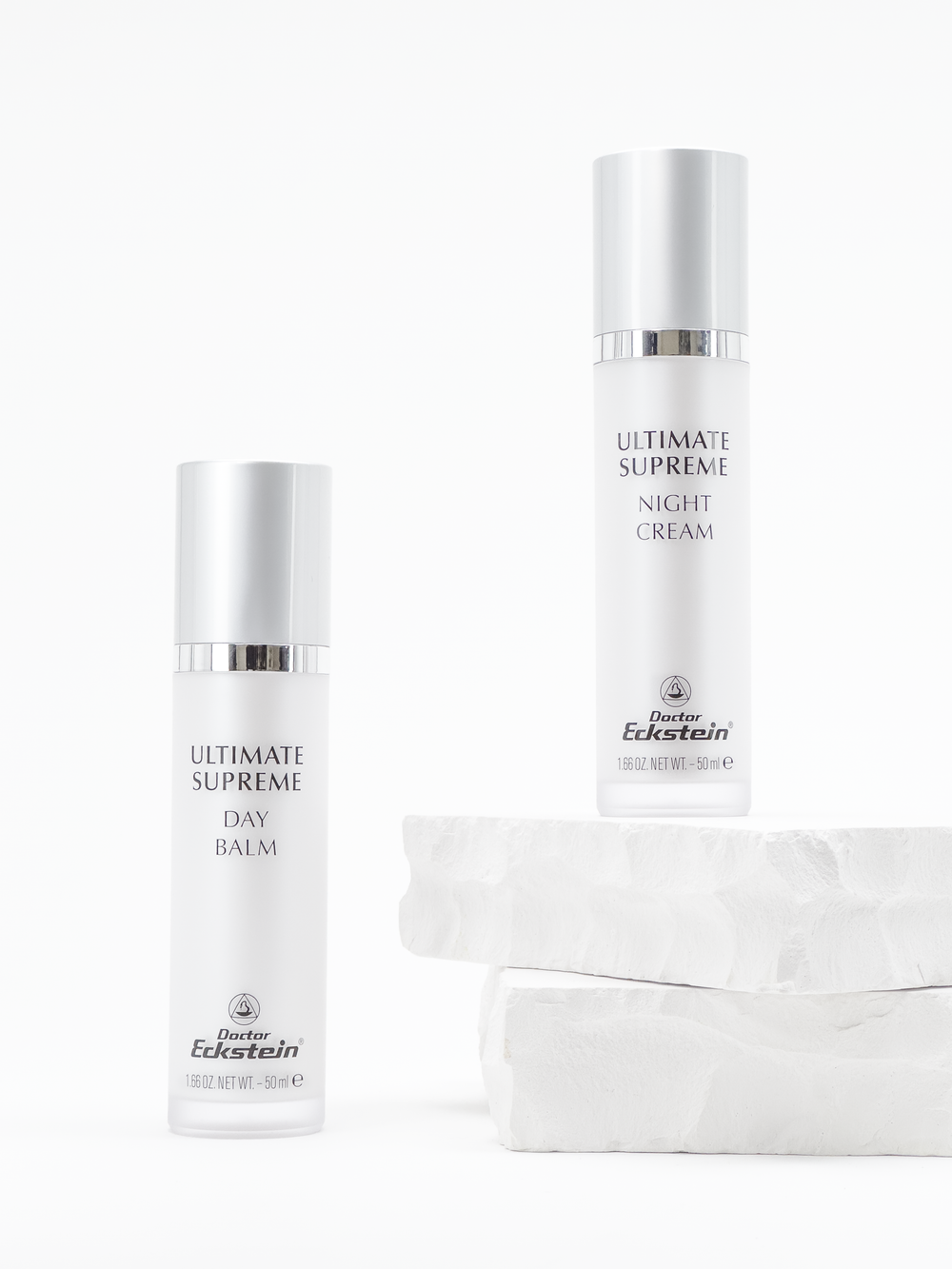 Understand Your Skin Condition
Give your skin an even, youthfully beautiful radiance with Ultimate Supreme.
Demanding Skin
Discover effective skincare tailored for Demanding Skin. Address first wrinkles, incipient dryness, and rejuvenate tired, sallow-looking skin to restore its youthful vitality.
Learn More
Mature Skin
Uncover effective skincare to address the challenges of Mature Skin. Address increasingly dry, thin, and sun-stressed skin. Restore the appearance of fine lines, wrinkles, and enhance skin's elasticity for a revitalized look.
Learn More