Verena's World of Skincare
Discover the Verena Eckstein blog, a wellspring of skin wisdom. Enlightening articles empower you to understand and nurture your skin with expert insights and valuable knowledge.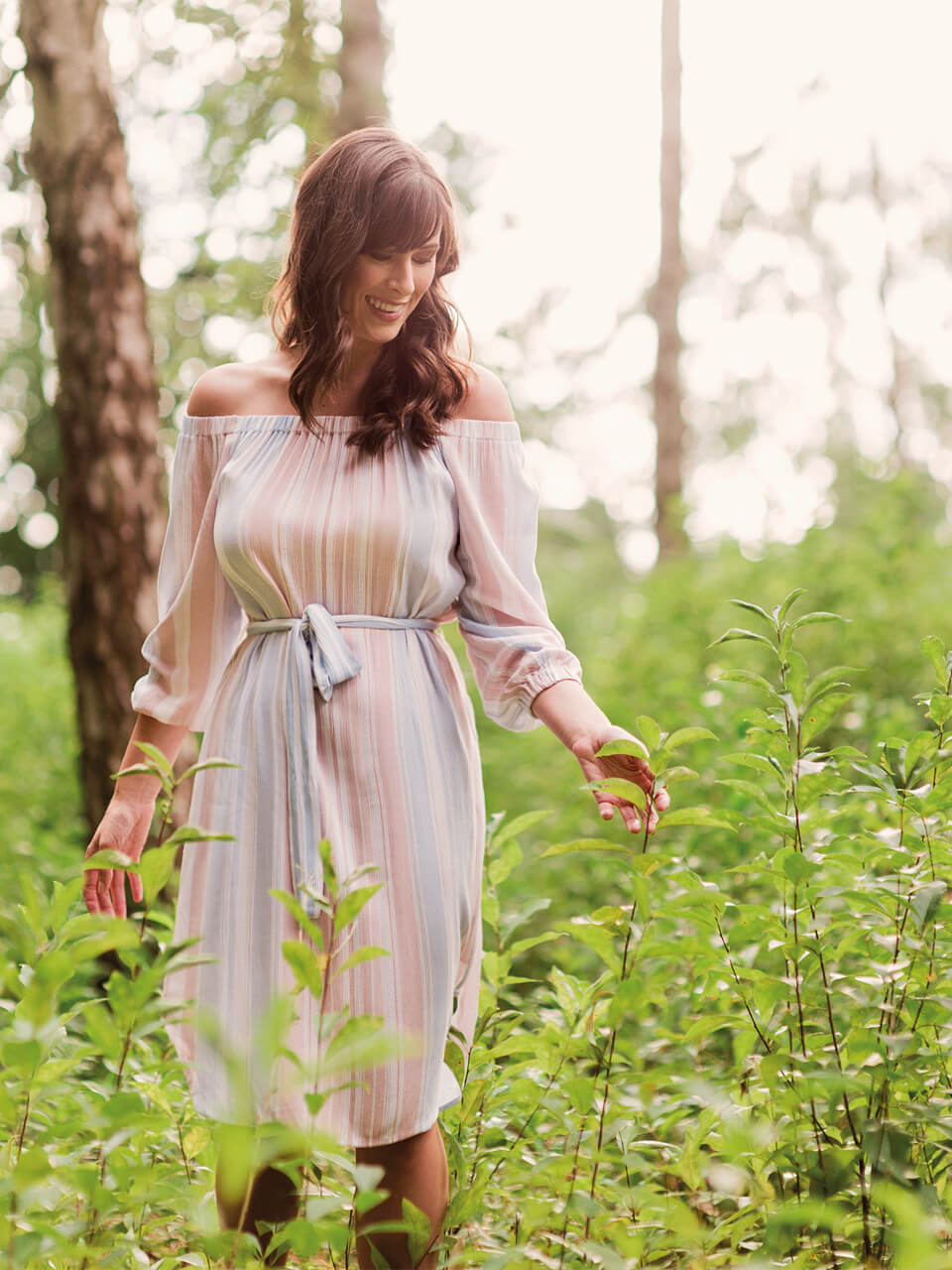 Dear Friends,
Some of my earliest and dearest memories are my regular trips to Germany to visit my grandparents, Dr. Richard and Linde Eckstein. The family stories and anecdotes were entertaining, but the highlight of these trips were my visits to our company headquarters. As I walked through the facilities, I was mesmerized by the world of colorful containers and aromatic fragrances, and enchanted by the creams, pastes, gels and oils that awaited my "expert" evaluation.

It's helpful to understand that Doctor Eckstein is literally a family business of proximity; my grandparents' former home, and the lab that still produces our products today, are located a mere stone's throw from each other.

How important I felt as a child holding my dad's hand as we entered that pristine space, him in full gear – white coat, hair net, overshoes – to observe the lab scientists as they developed new formulations. At the time, my dad was head of research, development and production. When time allowed in his busy day, he would take me and my older brother Michael on a walkthrough – him, the proud papa, us the curious, mini-explorers on an exciting discovery tour.

My brother and I grew up as children of two worlds: one world in Germany, the place of our family roots, and the other in California, where we spent our childhood and still live today. Our identity is equal parts of both. When our parents immigrated with us from Germany to the United States in the early 1990's, it was their expressed goal to introduce Doctor Eckstein products to the wider world. Their passion stemmed from the company's long history – established in 1949 – and an unwavering commitment to product development based on pharmaceutical and natural science, combined with a deeply humanistic belief.

Though our family is steeped in a long business history, our parents encouraged my brother and me to pursue a career of our own choosing, to find out for ourselves where our interests lie. But early on, it became clear to both of us that we wanted to continue the family tradition, to preserve the deep knowledge of skin and its healthy functioning, and to continue providing for its care.

Today, enriched with a doctorate in natural medicine, I am excited to contribute my own knowledge and experience to the family business. Several years ago, after my father passed away, my brother and I joined our mother Iris Eckstein to continue the family story in his footsteps. And in keeping with the original mission of our pharmacist grandparents, we strive to support and strengthen the individual expression of internal and external beauty.

With this blog, I wish to share with you those nuggets of knowledge acquired over generations about healthy skin and beauty. What do you need to know about caring for your skin and which products work best for you? What active substances are proven effective and which ones are new and promising? Join me as I take you into the wonderful world of creams, pastes, gels and oils and share valuable tips on living your beauty™ through effective, physiological skincare, and beyond.

Turmeric For The Skin
---
05.08.2023
The new generation of Doctor Eckstein ® products: Hydra Silk Turmeric.
Read More