Skin Physiological Care
In order to optimally support the vital functions of the skin, we only use skin physiological ingredients. These are components that occur naturally in the body, are biochemically closely related to the body's own substances or mimic their functions so well that the skin does not notice the difference.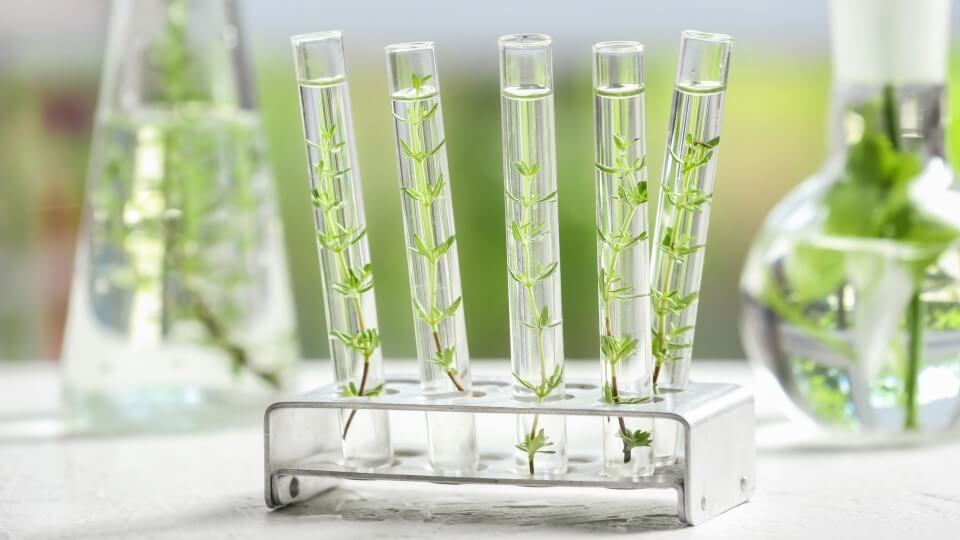 Expertly Comprehending Your Skin
Skin Physiological Ingredients are best tolerated by the skin, and thereby we can achieve the best care results. That is why we prefer ingredients such as vitamins, carotene, collagen, urea and lipids and do without mineral oils, silicone oils and artificial colors.It is important to know that not all natural ingredients are automatically good for the skin and all synthetic ingredients are automatically bad. To assess this, our research is based on the latest findings from dermatological studies, pharmaceutical research and life sciences. Doctor Eckstein® uses the best ingredients from nature and science, a combination of natural plant extracts such as chamomile, calendula and witch hazel and high-tech, sustainable ingredients such as peptides, liposomes and plant stem cell extracts. And of course, when choosing our ingredients, it is also crucial that they are high quality, pure and sustainable.
A Crucial Sensory Organ
Without the skin, the existence of humans as upright, intelligent beings would not have been possible. This organ, weighing about 6.6 pounds and measuring about 22 square feet, protects us from dehydration, making life on land first possible. 
It acts as an ingenious heat exchange system which enables us to populate temperate climates - from the frigid north pole to the blazing equator. But that's not all: the skin also cools itself, allowing humans to run with more endurance than any other vertebrate - a decisive early advantage in the search for food.
As a crucial sensory organ, the skin allows us to perceive cold, heat, touch, pressure and pain. Without it, we could not have made use of complex data giving rise to everything from the Stone Age hand axe to the modern smartphone. The skin's properties are crowned by its ability to heal itself after injury. 
As part of our immune system it houses an immense number of symbiotic organisms, which help manage inflammation and prevent infection. The skin also gathers external information and sends it to our internal autonomic nervous system. This form of communication actively influences the endocrine process and is key to our health.
Compatible with People and the Earth
At Doctor Eckstein® compatible means "in harmony" with the skin. It also means compatible with the environment to the greatest extent possible. Many of our partners which provide us with ingredients, packaging materials, machines and supported services are regional and in close proximity to our headquarters in Oberasbach, Germany. If processes, machines, packaging materials or ingredients are identified as unsustainable – such as naturally occurring vitamins or bisabolol – we seek planet and community friendly alternatives.  We have never tested our products on animals, and we also do not offer our products in countries that require animal testing for market approval.
High-Grade Formulations
At Doctor Eckstein® we rely on over 70 years of experience including meticulous ingredient sourcing, scientific product development, and rigorous testing for skin-physiological compatibility and effectiveness. In the end, it is our customers – both professional estheticians and informed consumers – who decide if our products hold up under scrutiny. 
Trusted by over 10,000+ Professionals
With a network of 10,000+ professionals worldwide relying on our products in their businesses, and a strong and continuously growing base of loyal customers using Doctor Eckstein® at home, we couldn't ask for more meaningful validation.