High-Quality Skin Care, Made In Germany
Experience the timeless essence of our indie skin care, where family tradition meets innovation. Since 1949, we've created a skin care company dedicated to restoring and maintaining happy, heathy-looking skin. By combining the best of science with nature, we produce skin care solutions for every skin condition.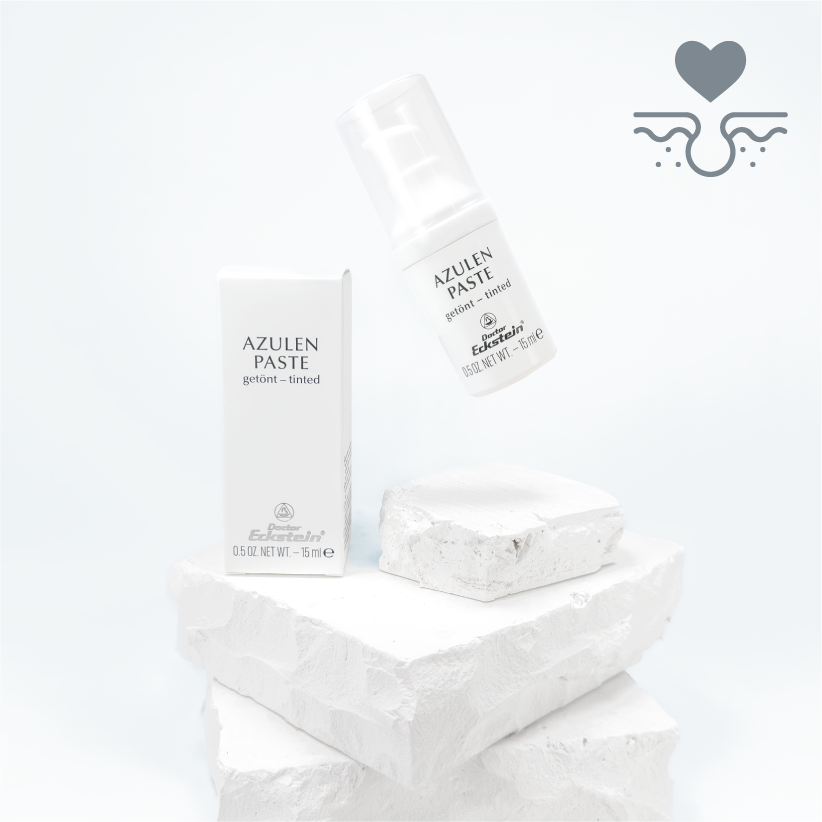 Skin-Happy Care
We are committed to only using biocompatible ingredients, that work in harmony with the skin and support the skin's natural functions.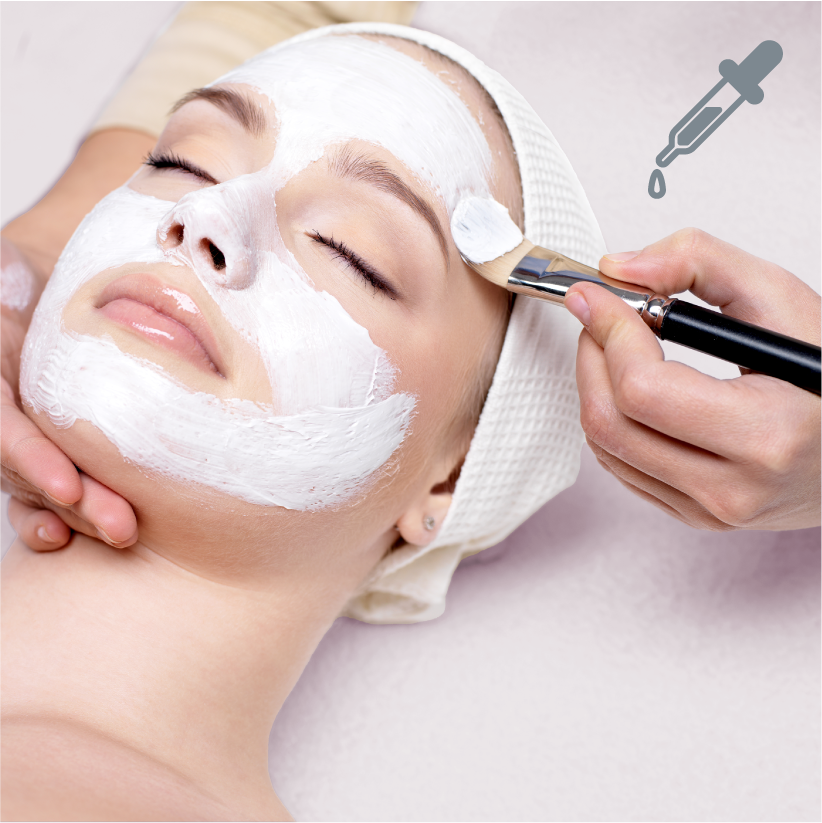 Esthetician Recommended
Our science-driven formulations are trusted by thousands of estheticians worldwide.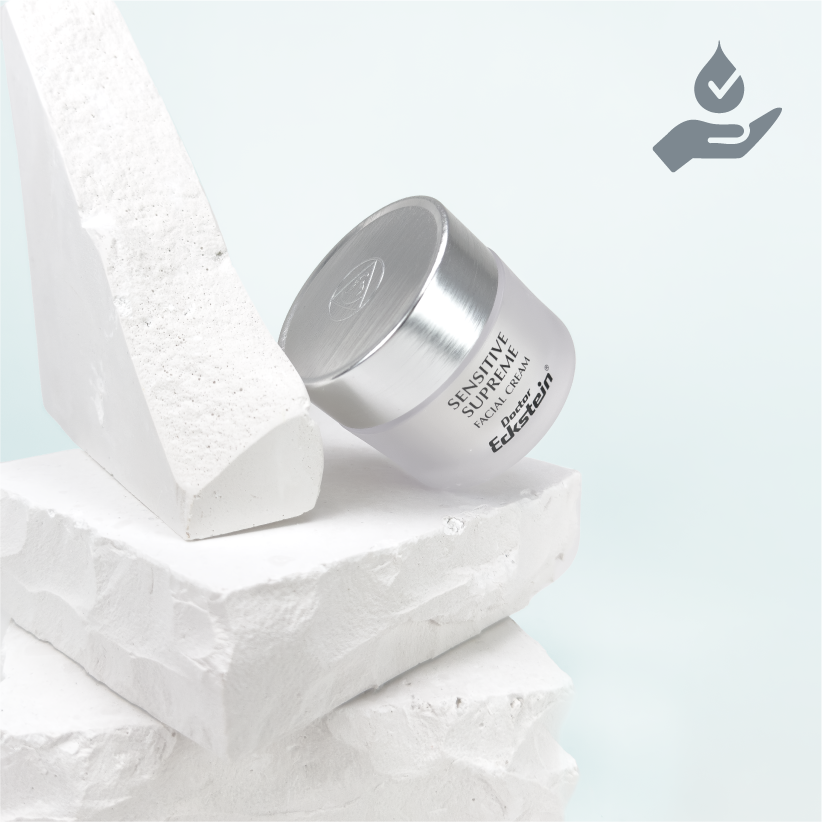 Lab Tested "Excellent"
We test our products extensively to ensure skin compatibility. Dermatologically tested by Dermatest, our products receive the highest rating-score possible.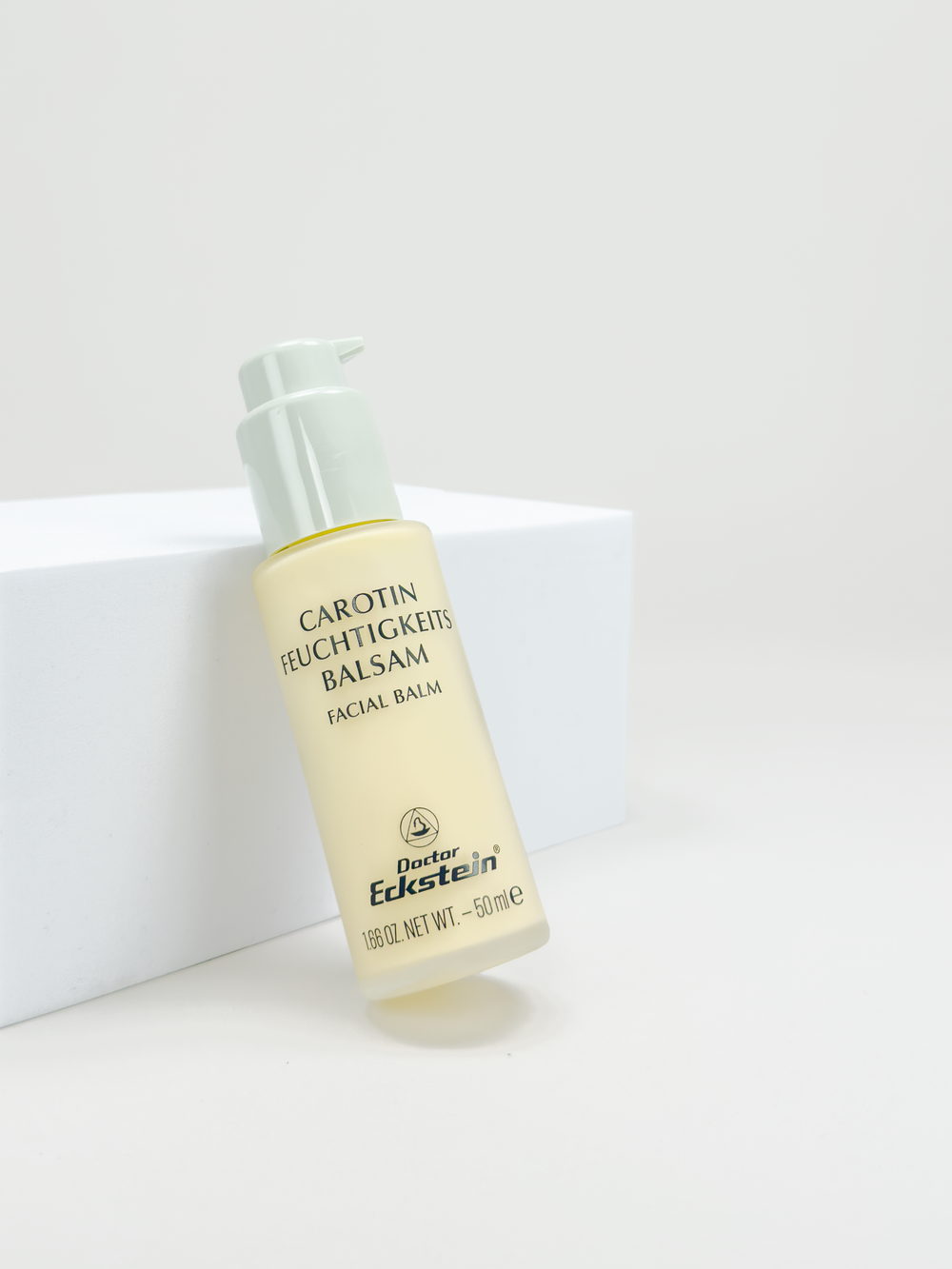 Goal-Focused Skincare Formulas
Based on almost 75 years of research and development, our care guide 4-10-100, is designed so you can put together your very own personal care program with ease.
Personalized Routine, Happy Skin
A regimen plays an essential role for skin health by helping address concerns, and achieving optimal results. Our product lines target specific concerns, provide nourishment, and increase vitality of your unique skin.
Prep For Your Best Skin
Explore the first step in your skincare regimen: cleansing. Unveil the optimal cleanser, tailored to address your distinct needs, rejuvenating and elevating the skin complexion.
Sustainable As An Ethos
At Doctor Eckstein, we proudly prioritize social, economic and environmental sustainability. Join us in making conscious buying choices that positively impact both your skin and the environment.
In Harmony With Nature
In order to optimally support the vital functions of the skin, we only use biocompatible ingredients. These are components that occur naturally in the body, are biochemically closely related to the body's own substances or mimic their functions so well that the skin does not notice the difference. 
Doctor Eckstein, Pioneers in Advanced Skincare
Leveraging generations of expertise, our advanced skincare uses pioneering research and breakthrough formulations. Experience exceptional results and unveil your best skin with our innovative solutions.
An Indie Brand, Since 1949
As an independent, family-owned and operated company, our only focus is making sure you have happy skin. We personally lead all essential steps from research and development to finished product.
Science-Driven Formulas
Pharmaceutical research has always been at the core of our product development.  Our innovative use of research-proven ingredients in our original, unique formulations sets us apart.
Made In Germany
From our dedicated research and development team, to our manufacturing facility in the lush region of Oberasbach, Germany, we embrace the highest standards in the skincare industry. This includes not only a committed focus on quality, but also sustainability.
Biocompatible & Targeted Ingredients
We understand healthy skin at its core and what it needs to function at its best. That includes using targeted ingredients that are high-quality, pure, and biocompatible. Our skin-friendly formulas are dermatologically lab tested.